Noize/experimental music night at Atelier D
Thursday 10.8.2017 – Start: 20h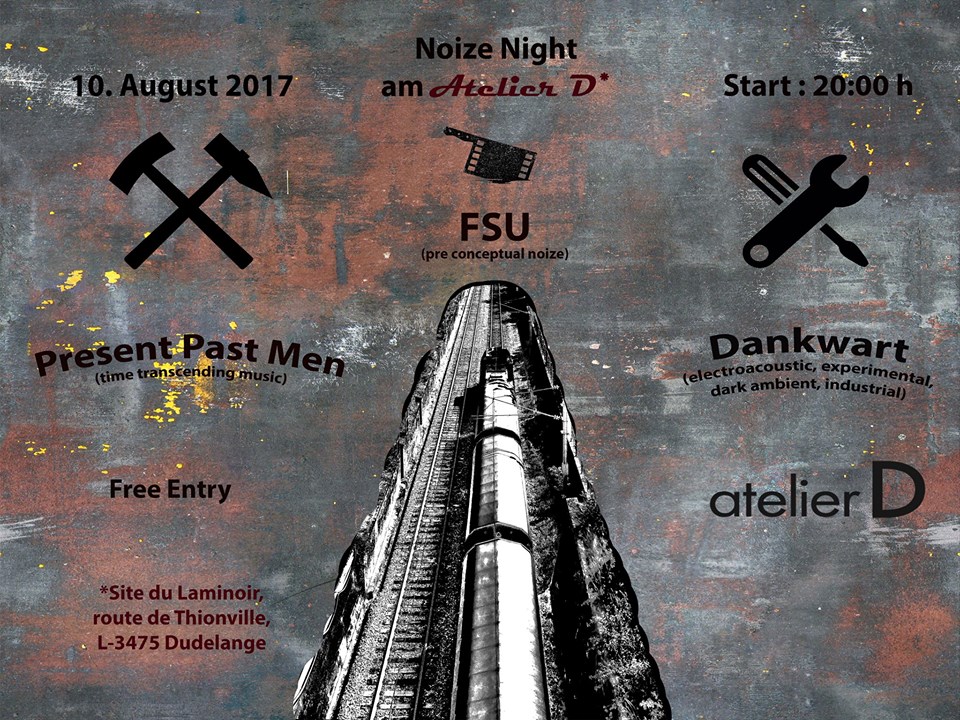 WItness 3 bands in action when they unravel the potential music dissonances and harmonies lying dormant in unused silence.
Free entry, lots of space, and no good excuses to be anywhere else!

LINE UP
Present Past Men
A side project from Tvesla Serge and Nogo Chrescht. Spontaneous musical patterns of voice, guitar and what have you, brought together by loops and ripped apart by the clipping noise of missing headroom.
Dankwart
Dankwart aka Sam Erpelding (1992) from Luxembourg, living in Vienna a music project between electroacoustic composition and experimantal dub-techno
FSU
FSU is a concept that works as a placeholder for whatever the past week was like in a musical (non)sense. Resolutely antiphilosophical and antipostmodern, these four men succeed in deconstructing the process of songwriting itself, bringing about a yet unknown feeling of novelty in the listener s ears.